Unlike many other maternity agencies, we want to give you the opportunity to choose a maternity nurse that you think best suits your family. On this page you will find more information about the maternity nurses who work at Kraamzorg De Helpende Hand. In the registration form you can indicate which maternity nurse you prefer.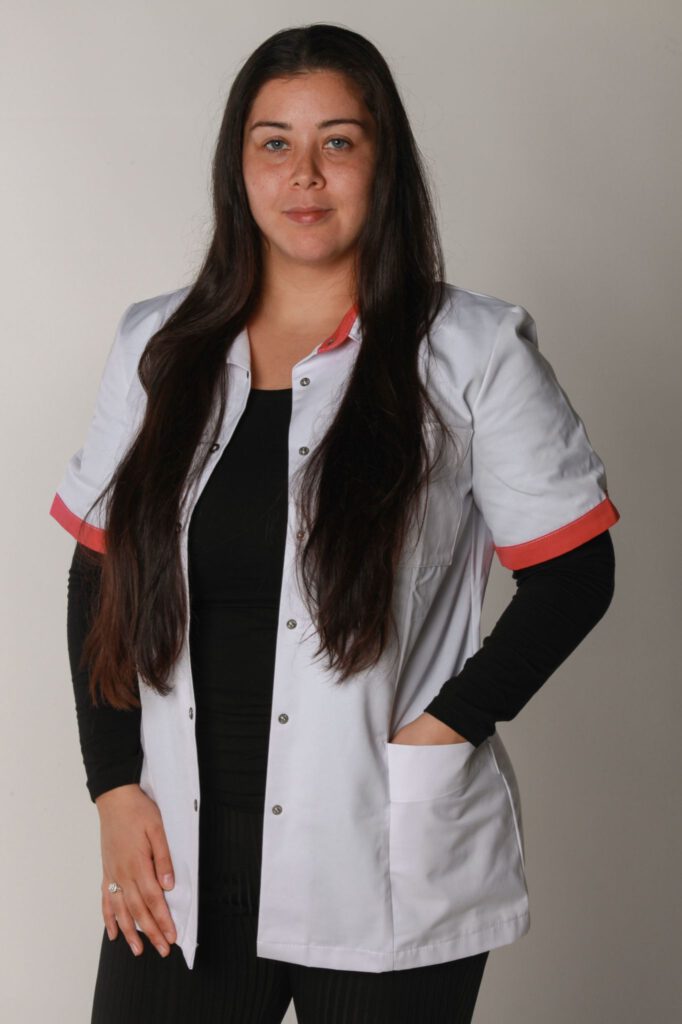 I am Pinar, the founder of Kraamzorg De Helpende Hand. I am 27 years young and live in Amsterdam. I am half Dutch, half Turkish and because of this I can adapt to multicultural families easily. I really enjoy learning about every culture during my work.
Why did I become a maternity nurse? I really enjoy the satisfied feeling I get when I have completed a maternity week. The maternity week is so intense, you are so close to the life of another family for 1 week. You share beautiful, but sometimes difficult moments with each other. I think it's important that there is a good connection between us, so that this maternity week will be a very nice and good experience and for me to make a difference this way.
I realize very well that having a baby is very special and certainly not obvious. I am therefore very grateful that I am given the confidence to help families in a vulnerable period such as the maternity week. My goal is to give you as a family a good start and to give you the tools to take care of your baby, so at the end of the week we can look back on beautiful memories.
Maternity care is available in the following languages: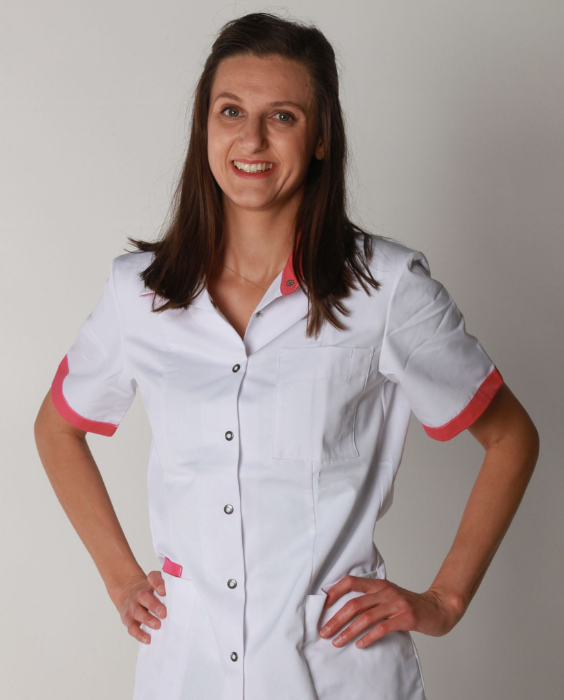 Vasiliki
I am Vasiliki and I am 29 years old. Previously I lived and worked in Greece as a midwife. Once in the Netherlands I chose to work as a maternity nurse, because I find the job very interesting. The maternity week is very important for every mother and baby. That's why I make sure it will be memorable for any family. During the maternity week I will guide you carefully and passionately to learn the basics about baby care and breastfeeding. Achieving successful breastfeeding requires persistence and patience. I have these traits and I will help you practice while breastfeeding. I advise every mother to be calm without stress to enjoy this period. Besides Dutch I also speak English and Greek. My hobbies are cycling, running and basketball. I am happy to help you during the delivery and maternity week.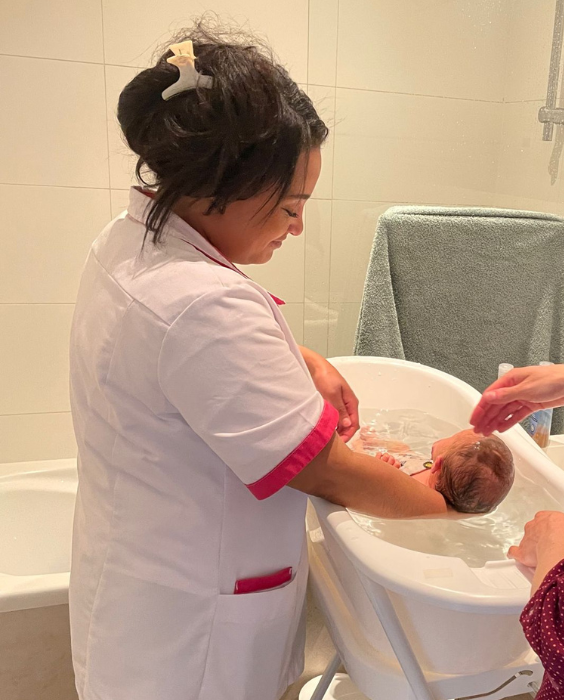 Natalie
My name is Natalie, I am 35 years old and I have retrained myself in the most beautiful profession ever. Love, trust and peace are central to me. Together we create a special maternity week with a loving and personal approach. It is important that you as a family can look back on a pleasant maternity week and I hope to be a part of that. I speak Dutch, English and Spanish.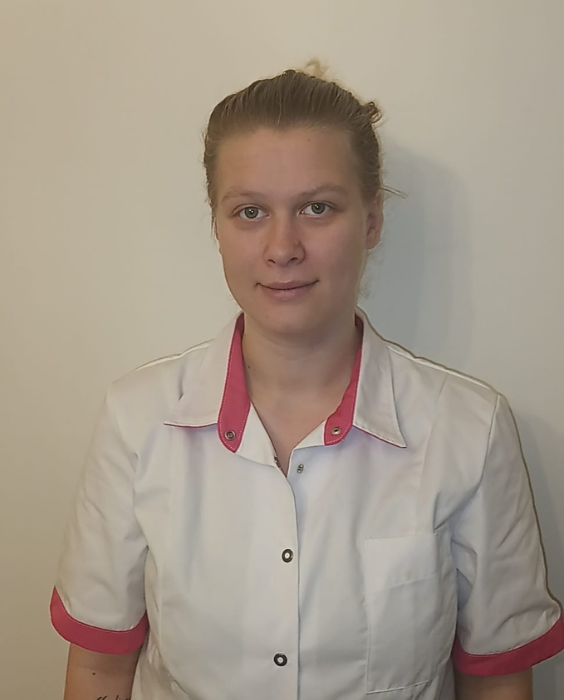 Sterre
My name is Sterre, I am 23 years old and mother of a daughter. I speak Dutch and English. Before I started working at Kraamzorg De Helpende Hand, I worked with parents and youth problems. I chose a completely different side in terms of work, because during my own maternity week I experienced how nice it was to receive maternity care. Especially in the beginning, because everything was new. It has inspired me to do this work and to share my experiences with others. I am very happy to share my knowledge and skills in this work with you and to help and support you where necessary. So that you as parents can recover peacefully and enjoy the first days with your miracle. Most parents describe me as a sociable, patient, loving person who can listen attentively and do her work with love. I am happy with the choice I made to do this work because you get a lot of appreciation for the work and really support the parents and you get a lot of love and appreciation from the parents and families. I look forward to supporting you during this beautiful period of your life.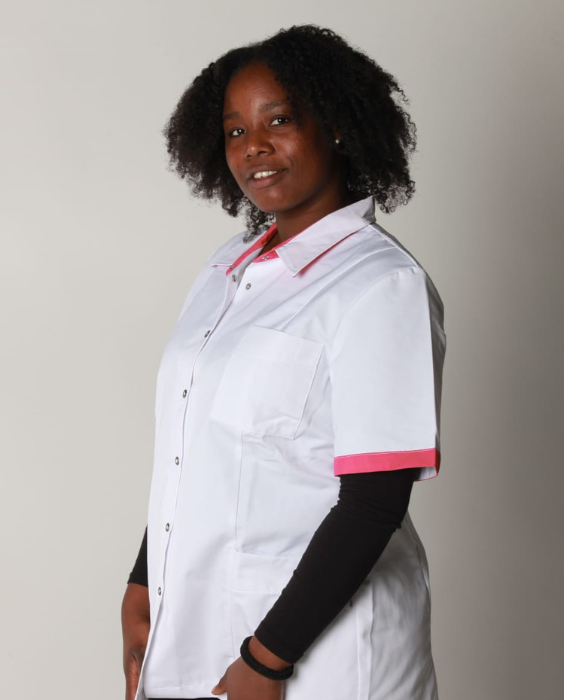 Maria
My name is Maria and I am 27 years old. I am a spontaneous girl who always comes in with a smile. I worked for the organization Partou Kinderopvang for 5 years, of which the last three years in a permanent baby group. I also have experience in disability care. All the experiences I have gained have made me into a caring girl who carries out her work with passion and love. I am very helpful, social and offer a listening ear when necessary. I have made the step to maternity care, because this way I'll be able to offer care for both mother and baby. I speak Dutch, English and Papiamento and I work in Amsterdam and the South Holland region. I look forward to supporting you during your maternity week.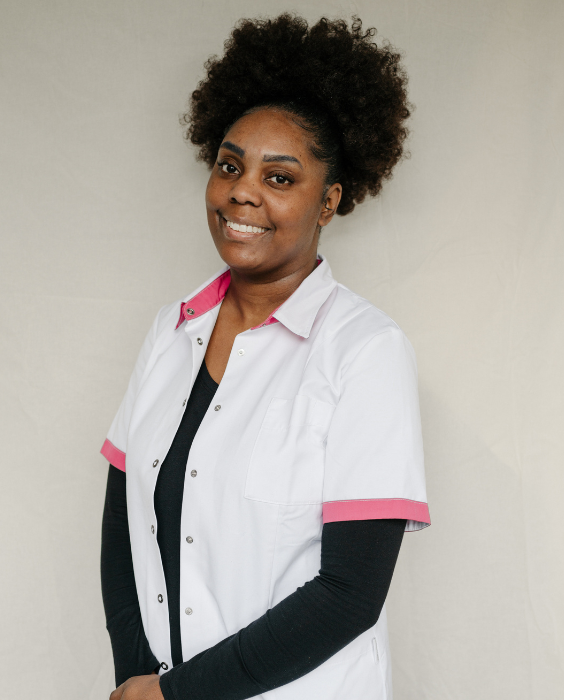 Priscella
Hi (future) parents, I'm Priscella I'm 35 years young and I have a 16 year old son. I have always worked in elderly care, but from the moment my son was born, I realized what an important profession a maternity nurse has. I was still very young and inexperienced myself, I had no idea what to expect, but thanks to my maternity nurse everything turned out well and I also gained a lot of self-confidence, so I can imagine better than anyone how you as parents-to-be can feel. During the maternity week I will support you in the process, after which we can hopefully look back on a beautiful period. I would be happy to speak to you during an introductory meeting to get to know each other better. Lots of love, Priscella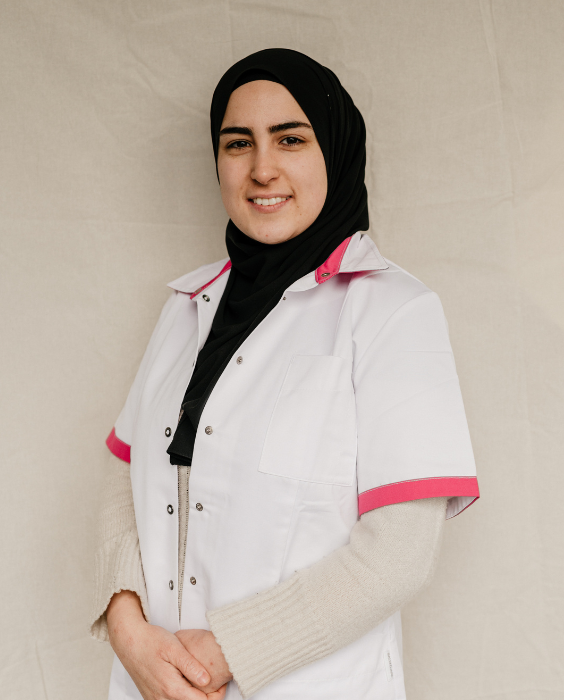 Rumeysa
Dear future parents, my name is Rumeysa, I am 23 years old and of Turkish descent. I was born in Almelo, but now live in Amsterdam. I chose the Maternity Care profession because I think it's a beautiful and vulnerable profession. During the maternity week I will ensure that you as a family are relieved and can enjoy your baby, I love to cook and to be busy in the household. I think it's important that everyone feels comfortable and that there is good communication. I would love to support you as (future) parents during this beautiful period. Who knows see you soon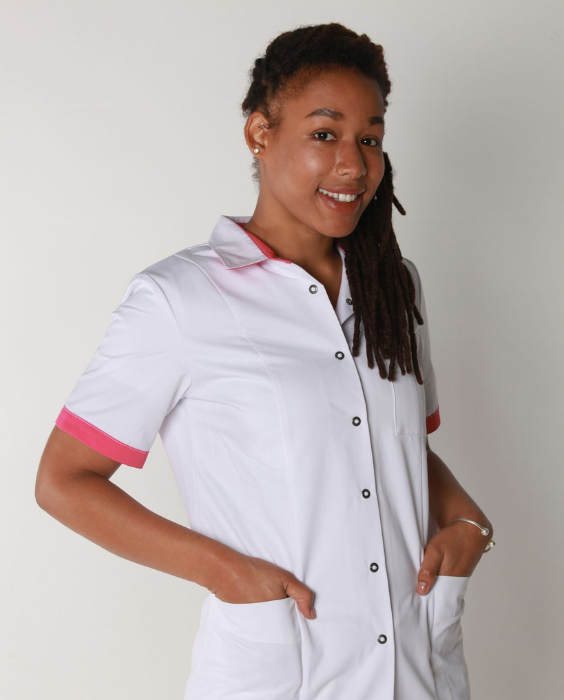 Amanda
My name is Amanda, I am a caring lady of 29 years old with extensive experience in healthcare. I can be described as calm, patient and solution-oriented. During the maternity week, when everything is coming your way, I am there to help parents and baby on their way as much as possible. I am also specialized in post partum and baby massages and I pay attention to the physical and mental recovery of the mother. With a balance of structure, tranquility and practical and emotional support, I am 100% committed to every family. I do this with lots of love and positive, fresh energy. I look forward to meeting your little miracle,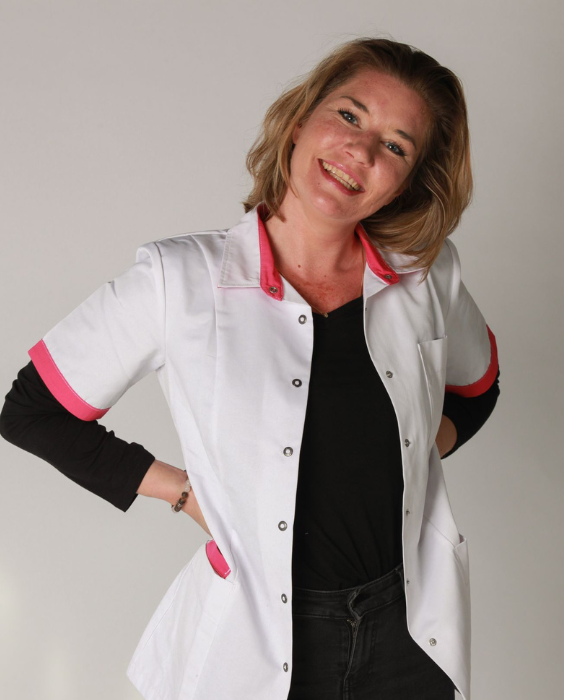 Cherina
My name is Cherina, 35 years old and born in Amsterdam. I am a mother of 2 children aged 10 and 12 and have been living in Zaandam for 11 years now. 15 years ago I started training as a maternity nurse. I took a few years off and then worked at a primary school as a teaching assistant. That is why I also have a lot of experience with children. Because maternity care gives me more satisfaction and appreciation and I enjoy taking care of people, I went back into maternity care. I know from my experiences that no birth is the same and that is why everyone experiences the maternity week differently. My goal is therefore to create peace and help you where needed. I will support you, give you useful tips and help ensure that your first days together are relaxed. I understand all too well that some of you find it exciting to have a stranger in your house, especially the first week after giving birth when you are still discovering each other. To remove this feeling from you, I would also like to get to know you, first see if it clicks so that there will be no worries about it later and we will make it a nice maternity week with beautiful memories. I look forward to that. I wish you a very happy pregnancy for now, enjoy it and hopefully see you soon Greetings, Cherina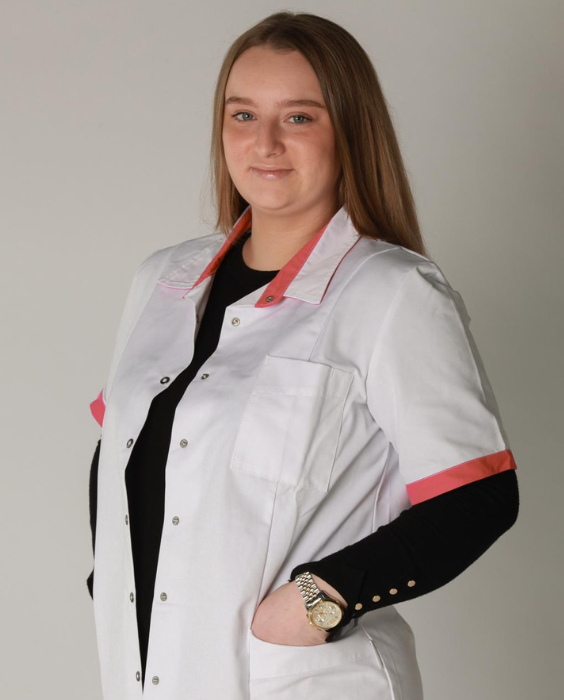 Simone
Dear (future) parents, I am Simone and I am 24 years young. I am a social and cheerful person but know how to keep the peace when necessary. Being a maternity nurse gives me a good feeling, every week I support a different family with different needs and wishes. I like it when there is a good atmosphere and that everyone feels comfortable. During the maternity week, I think it is important that parents who want to breastfeed are guided as well as possible so that there is a good start with breastfeeding, I also think it is important to involve brothers and sisters in the maternity week, but also to spare the parents from the bustle of the family. During the maternity week I will ensure that you are provided with a good lunch and I will also take care of the household chores so that you can fully focus on the recovery and getting to know the baby. I think it would be nice to get to know you during an introductory meeting! Hope to see you soon.
Maternity care from the heart