Ik heb al vele gezinnen mogen helpen tijdens een van de meest bijzondere periodes in hun leven; de kraamweek. Op deze pagina kunt u lezen wat hun ervaringen zijn geweest met Kraamzorg De Helpende Hand.
5 van 5 sterren (op basis van 35 reviews)
Kraamzorg Pinar Brouwer
We were very happy with working with Pinar and her team. Even though both my husband and I came down with COVID, they continued to provide us support. Being first time parents whose family doesn't live in the Netherlands, we couldn't imagine what our first week would have been like without their guidance. They helped with breast feeding, gave us the opportunity to get some sleep, fed us, helped clean our house and answered our numerous questions. Even outside their working hours, they were always open to us asking questions and checking in that everything was going. We would recommend Pinar for anyone looking for a Kraamzorg!
Good experience
Kraamzorg I really liked my experience with Kraamzorg De Helpendehand. I met with Pinar early in my pregnancy and we discussed exactly what I wanted out of the Kram week and what I could expect from her. Pinar was unable to help during the week due to corona however her colleague Kimberly was great. She was a huge help in the mornings with the baby so my husband and I could get ready for the day. She cleaned, did the laundry, checked that I was healing and my baby was growing properly and taught us a lot about newborns. She was nice to have around and given that I can be particular she was very flexible. She was very knowledgeable with questions I would ask and we could always refer to Pinar for additional help. Could not have survived the first week without her, thank you!
Fijne kraamzorg
Via Helpende Hand hadden we kraamverzorgster Amanda. Amanda was erg lief, hielp ons met alles wat we nodig hadden en dacht met ons mee. Tijdens de kraamweek was Pinar zelf 24/7 bereikbaar via de App voor onze vragen. Dit was heel fijn! Vooral in de avond als we niet wisten wat we moesten doen.
Super!
Hele leuke meid die er 100% voor gaat. Super blij met mijn keuze. Dankjewel voor de leerzame en vooral ook gezellige tijd. Groetjes stephanie en sven
Pinar is echt een topper
We konden geen betere kraamhulp wensen! Pinar is assertief, makkelijk in de omgang en ze is flexibel. Haar linzensoep is ook heel lekker ;-).
Great experience
I wanted to thank the team of kraamzorghelpendehand for the most outstanding support a new mother with zero experience could receive! I felt myself a lot more confident after a week we spent together. No questions left unanswered and I'm also super grateful for trying best to fulfill my needs and how I am comfortable instead of pushing to do things in only certain way. Thanks a lot!
Thank you Pinar 🙏♥️
Pinar has a set of skills which was absolutely perfect for us. She is very structured, focused and clear. She is extraordinary humanly and socially. She has great intuition with babies and she will guide you on how to follow yours. Cherry on the cake, Pinar has a great sense of humour. Thank you Pinar.
Top!
Pinar is rustig, vriendelijk, eerlijk en duidelijk. Ze heeft antwoord op al je vragen en benadrukt waar je als nieuwe ouder los kan laten. We hebben een hele fijne week gehad en zouden haar aan iedereen aanraden
Excellent service
Pinar and her assistant Natalie helped us out during the first and the most challenging days of parenthood. Cannot imagine what we would have done without them. Extremely knowledgeable, caring, going above and beyond (responding to queries at any time of the day). I would highly recommend Pinar's service. If we have a second child I will definitely make sure to book her in advance 🙂
Pinar is great! The best kramsorg ever
Pinar helped us a lot in our first days as parents. She is a great professional, respectful, attentive and punctual. She look after the mother and the baby all the time. It has been a great help for us, especially as we are expats with no family living nearby. Having her at home every day and being able to ask her questions and uncertainties about everything related to a newborn was very reassuring. Thank you very much for your help Pinar! We already miss you!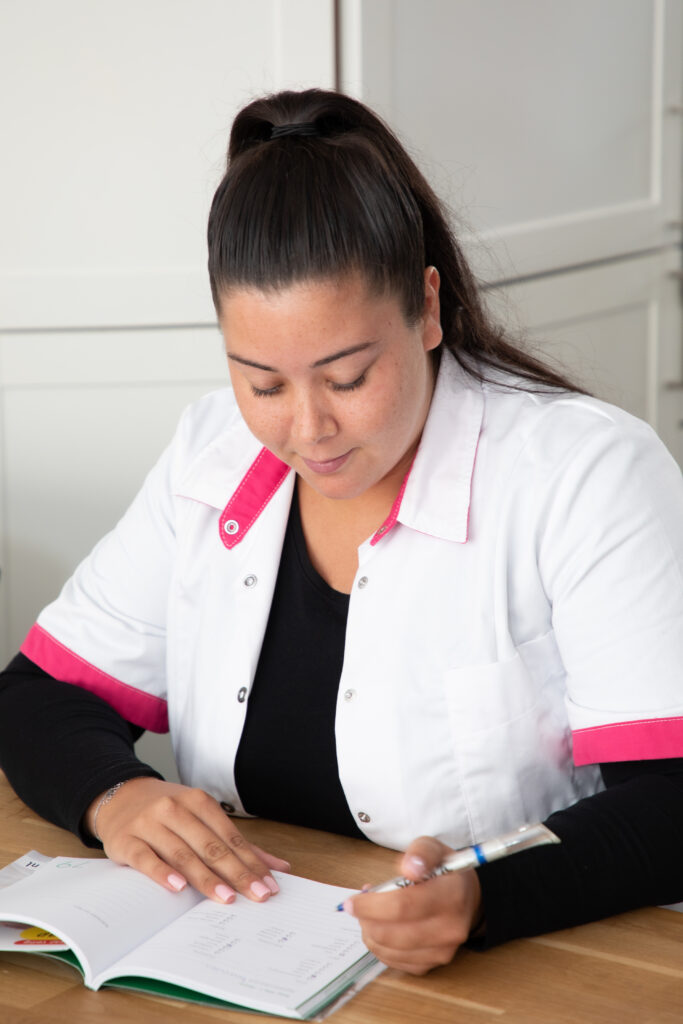 Op de Facebookpagina van De Helpende Hand kunt u nog meer beoordelingen vinden.
Wilt u zich aanmelden bij Kraamzorg De Helpende Hand? Via onderstaande knop kunt u het aanmeldformulier invullen, ik neem zo snel mogelijk contact met u op.