We hebben al vele gezinnen mogen helpen tijdens een van de meest bijzondere periodes in hun leven; de kraamweek. Op deze pagina kunt u lezen wat hun ervaringen zijn geweest met Kraamzorg De Helpende Hand.
5 van 5 sterren (op basis van 84 reviews)
Pleasure working with Pinar
We had the pleasure of working with Pinar during our Kraamzorg week and she was great! Understanding, funny, knowledgeable – she took over when we needed rest and helped to reassure and teach us when the naps were over. She made herself available for questions beyond the allotted hours at our house which we really appreciated and regularly checked in both before birth and during the week in general. Thank you again, Pinar! Maybe we'll see you in Limburg for the next one 😉
Great kramzorg week with Pinar
We had a great first week with our son because of Pinar's help. We really appreciated how Pinar is always coming forward with ideas and initiatives on how to support us and our son. At this is our first child and we live abroad without close family nearby, the help we received from Pinar was essential. We had no idea what we needed and what to ask, therefore, the way Pinar took the lead and proposed ideas made a big difference. Beyond her great attitude, she is a great person to spend time with and her capacity to adapt to our needs was amazing (she even prepared several meals and cookies to help my breastfeeding).
Geweldige kraamzorg
We hebben geweldige kraamzorg gehad van Kraamzorg de helpende hand. Simone was echt een engel. Door haar superlieve zorg hebben wij volop van de baby kunnen genieten. Ze heeft iedere dag heerlijk voor ons gekookt, ontbijtjes gemaakt en proactief geholpen met alle was en andere huishoudelijke taken natuurlijk heeft ze ons ook van alles geleerd over het zorgen voor de baby. Ook Pinar was fantastisch met adviezen op afstand, zelfs buiten kantooruren!! We zijn echt super dankbaar voor alle goede zorgen! Wij raden dit kraambureau enorm aan!
Fantastische ondersteuning!
Dankzij Monienke hebben we een enorm fijne kraamweek gehad! Lekker eten, een schoon appartement en het belangrijkste: er is met heel veel liefde voor onze zoon gezorgd (en voor ons, de extra uurtjes slaap waren een geschenk en we konden er op vertrouwen dat de baby in veilige handen was).
Ook de digitale steun van Pinar zorgde voor extra comfort zodat we vol vertrouwen aan ons leven als nieuwe ouders konden starten!
The Best Kramzorg!
Pinar was our Kraamzorg with our first child and we loved having her, so we immediately reached out when I was pregnant again and as expected, it was a wonderful experience. Pinar is highly professional and she gives new parents confidence as they learn to navigate parenthood, and she's also friendly and kind towards everyone. If we'll ever have a third child, she'll be the first person we'll call.
Fijne kraamweek
Wij kijken met een ontzettend goed gevoel terug op onze kraamweek met Simone. Het is toch spannend thuis komen met je eerste kindje. Simone zorgde voor rust: ze had goede tips en hielp waar nodig. Het was een fijne ervaring. Ook stond Pinar voor ons klaar indien we vragen hadden, ongeacht wanneer. Heel prettig!!
Wonderful experience with Simone
We had a wonderful experience with Simone, she was lovely- calm, pleasant and very professional. Pinar was available to advice and it was great to have such support. Thank you very much!
Super blij met Cherina❤️
We zijn zo blij dat Cherina bij ons kwam! Ook al maken we het voor de derde keer mee, toch weer nieuwe tips gekregen. Cherina weet heel veel en is super lief met onze andere dochters.
Dank Cherina nog namens Philou en Julie voor het heerlijke ei!! Ze vragen nog steeds wanneer je weer komt;)!
Great team and service
We loved having Cherina with us! A caring, understanding professional. We also felt very supported throughout the whole process by Pinar. Would recommend Helpende Hand to my expecting friends
Incredible support
We had a difficult start with our child with a lot of medical complications but we're so grateful for the help we received from Pinar, it has made such a difference! We really felt supported. Her empathy, her advice, and her proactivity made her care absolutely incredible.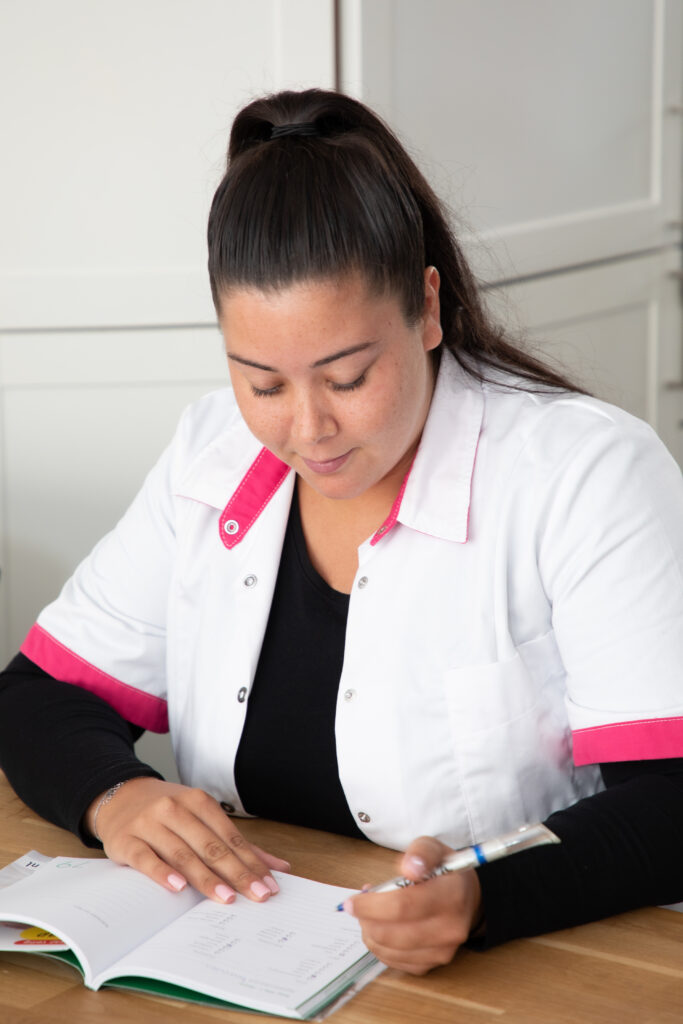 Op de Facebookpagina van De Helpende Hand kunt u nog meer beoordelingen vinden.
Wilt u zich aanmelden bij Kraamzorg De Helpende Hand? Via onderstaande knop kunt u het aanmeldformulier invullen, ik neem zo snel mogelijk contact met u op.